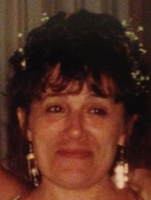 Donna M. Baker
Donna Marie Baker (Odell)
Canandaigua- Donna Baker, age 64, departed on Sunday, October 8, 2017 after a long battle.
Donna was born on September 4, 1953 in Ilion, N.Y. Graduated in 1972 from Wayne Central High School.
She is survived by her children, Suzanne Yost (Stephen), Calvin Baker (Carmelle), Kris Baker, Clayton Baker; grandkids, Tina Yost, Justice, Justin and Jaxon Baker and Leiana Baker; great granddaughter, Avery Yost; brother, Bob Odell (Jackie); sister, Diane Odell Fuller (Jeff), from Texas; many cousins, aunts, uncles, nieces and nephews; And many friends and lives she has touched along her walk through life.
Predeceased by Sidney Baker (husband), Heather Baker (daughter), Mildred and David Odell (parents) David Jr., Donald, and Richard Odell (siblings).
Calling Hours will be held at Fuller Funeral Home, Inc. 190 Buffalo St. Canandaigua on Friday, October 13, from 5-7 pm. An 11am memorial service will be held at the funeral home on Saturday, October 14. A 2pm graveside service will be held in Oakwood Cemetery, 34 West Street, Nunda, NY 14517.
In lieu of flowers donations can be made on a Gofundme account that was set up to help pay for funeral costs.http://gf.me/u/dfgph7.
Thank you for all of the Support and love that has been shown throughout her life, and especially the last few months.
Donna was very passionate about family, nature and music.
Matthew 11:28 "Come to me, all you who are burdened, and I will give you rest.