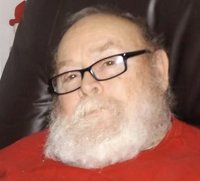 Dennis G. Smith
Dennis G. Smith
Canandaigua, N.Y- Dennis Smith, 74, unexpectedly went home to be with our Lord on the 24th day of December, 2017.
He is survived by his loving wife of 37 years, Judy Smith; four daughters, Kelly (Baxter) Hendrix of Sheridan AK, Connie (Richard) Minier of Shortsville NY, Jessie Brown (Joseph Shulla III) of Farmington NY, Joei (Robert) Law of Waterloo NY. He is also survived by his grandchildren, Tiffany (John), Felicia, Zachary, Alexander, Jackson, Maxwell, Matthew, Joseph, Zoe, Brenyn, Robert Jr, Marshall, Miranda, Julida and Trinity; great-grandchildren, Lillian, Tucker, Trenton and John; siblings Carol Mussaw, Thomas (Diana) Smith, Bette Jo ( Lewis ) Payne, Todd ( Brenda ) Smith, Maria Lynn (Joel) Thompson, Michelle Smith; numerous nieces, nephews, cousins, aunts, uncles and close friends.
Dennis is preceded by his father, Roger Smith; mother, Bette Smith; brother, Shawn; sister, Bonnie; three daughters, Vicki, Jill and Patricia and a granddaughter, Amber.
Dennis retired from the New York State Highway department in 1994.
He served with the U.S Army during Vietnam. At one time Dennis was an active member of the Crystal Beach Fire Department and a Boy Scout leader. Most of all he loved being a soldier for The Salvation Army Church, camping, watching NASCAR and being with his family and friends.
Friends may call Friday, December 29, from 2-4pm at Fuller Funeral Home, Inc. 190 Buffalo Street Canandaigua. A 4pm memorial service will follow at the funeral home. There will be a reception at The Salvation Army Church, 110 Saltonstall St. Canandaigua. Burial will be in Bath, NY at the convenience of the family.
In lieu of flowers, contributions may be made to The Salvation Army Church.