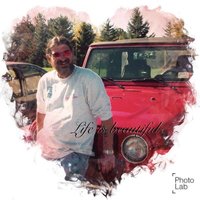 John D. Metz
JOHN D. METZ
BLOOMFIELD: John Metz, 59, passed away peacefully at home with his loving family by his side on Friday January 19, 2018.
Mr. Metz was born in Canandaigua, NY on June 4, 1958. John served in the National Guard from 1982 to 1989 reaching the rank of Sergeant in 1986. He had many careers throughout his life most recently working as a bus mechanic. John loved the outdoors, his favorite times were camping and setting around the campfire with his family and friends. He was an avid hunter and fisherman.
He is survived by his loving wife Cindi (Savage) Metz; two daughters Jami (Ryan) Rozelle and Ginger Shaw and 5 grandchildren Matt, Connor, Breanna, Lily and Logan. Also survived by 4 brothers Charles(Linda) Metz, James (Dolores) Metz, Paul (Melody) Metz and Edward Metz; 2 sisters Josie (Art) Buchinger and Sharon (Harold) Fox along with many nieces and nephews, He was pre-deceased by his parents Kenneth and Doris (Rader) Metz and 2 brothers Stephen Metz and Kenneth Metz.
Memorial Services to be held at the First Baptist Church of Manchester on Satuarday January 27 at 1:00 in the afternoon. Family and friends are invited to a campfire at Cindi and John's home later in the Evening.