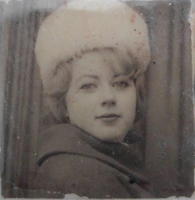 Adele W. Dekouski
Adele W. Dekouski passed away in her home Sunday, January 28th 2018.
She was born April 20th 1944 in Canadaigua, NY to Raymond and Roma (Middlebrook) Dekouski. Adele was a graduate of Middlesex Valley High School. She worked as a cook at the Naples Mill School of the Arts and Crafts as well as The Orange Inn, Poor Richards and Bob and Ruth's. She enjoyed collecting various items, gardening, and baking.
She is survived by her son Jason (Shanon) Dekouski, grandsons Nicholas Dekouski and Kevin (Christina) Landers, a granddaughter Victoria Troutman, and many cousins, family and friends.
There will be a celebration of her life in the coming months at Whaleback Preserve in Middlesex NY. We will be notifying people soon with the date of the celebration.
To share a memory or express condolences online please visit www.fullerfh.com