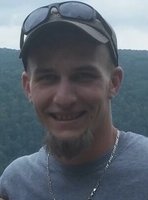 Jeffrey Arthur Elder Jr.
Obituary of Jeffrey Arthur Elder, Jr.
Jeffrey Arthur Elder, Jr. – May 17, 1986 to March 22, 2018
Jeffrey is survived by his girlfriend Emily Cuthbertson, daughters Seryna Stephan and Carly Tripp, mother Kymn McFetridge (bonus dad Brendan Burns), father Jeff Elder, Sr. (bonus mom Michele Elder), sisters Heather (Jacob) Loller and Nicole (John) Libby, brother Jakob Elder, nieces and nephew.
Jeffrey was predeceased by his grandfather Arthur Elder, grandparents Jan and Bill McFetridge, Bonnie Wagner and uncle Jimmy Gagne.
Friends may call Friday, March 30, from 11:00 am to 1:00 pm at Fuller Funeral Home, Inc. 190 Buffalo St. Canandaigua. A 1 pm funeral service will follow at the funeral home. Burial will be in Woodlawn Cemetery.