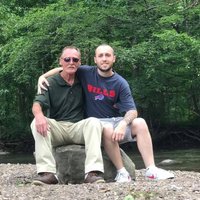 Ralph L. Barnhart
Ralph L. Barnhart
Shortsville- Ralph Barnhart passed away on March 30, 2018.
Predeceased by his parents, Elizabeth and Elvin Barnhart; his brothers Lynn Barnhart , Norm Barnhart; his sisters, Ruth Barnhart, Ellen, Fran, Esther.
He is survived by his children, Erica, Robert, Jonathan, Christina, April, Ruth Barnhart; many grandchildren; family and friends.
Friends may call Friday, April 6, from 1-3pm at Fuller Funeral Home, Inc. 190 Buffalo St. Canandaigua. A 3pm memorial service will follow at the funeral home.
To share a memory or express condolences online please visit www.fullerfh.com