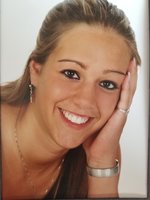 Kimberly J. Zanghi
Kimberly J. Zanghi
1988-2018
Canandaigua- Kimberly Zanghi
Passed away unexpectedly April, 3, 2018
Kimberly is survived by her parents Penny Zanghi (Thompson) and David Zanghi (Patty), grandparents Samuel and Arlene Zanghi, sister Jessica Zanghi (Tim), brother David J. Zanghi, niece Taylor, nephews Westin and Ryland, and many Aunt's, Uncle and cousins. She is predeceased by her maternal grandparents Beverly and Earl Thompson, Uncle Butch Wright and Aunt Pauline Thompson. Kim was a great daughter, sister, friend, aunt, cousin and granddaughter. Kim touched many lives throughout hers. She will forever be in our hearts.
She was born at FF Thompson Hospital in Canandaigua, NY June 16, 1988. Kimberly attended Canandaigua Schools where she showed her athleticism and competiveness playing basketball. Kim graduated high school from Canandaigua Academy in 2006.
Kimberly had many talents, it showed in her work at Eddie O'Brian's in Canandaigua, where she organized and commanded the kitchen, working hard behind the scenes to make sure everyone had a great meal. Most notably, Kimberly worked at FLACCRA were she became a Certified Peer Support Specialist, reaching out and helping others by sharing her lifer experiences to support those in need. Kimberly gave speeches to peers, families and city officials, where she touched so many lives with her kind, loving and caring spirit. We all were so very proud of her accomplishments.
Kimberly was always the life of the party with a glowing smile and amazing personality. She will be deeply missed, gone from our lives, but never forgotten.
Friends may call Tuesday, April 10 from 2-4pm and 6-8pm at Fuller Funeral Home, Inc. 190 Buffalo St. Canandaigua. A 10:30am funeral Mass will be held Wednesday, April 11 at St. Mary's Church, 95 N. Main St. Canandaigua.
To share a memory or express condolences please visit www.fullerfh.com
Any donations, or contributions can be sent to the family.