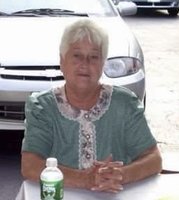 Jane Marie Coats
Jane M. Coats (Oberdorf), 85, passed Thursday, January 3, 2019 surrounded by those who love her.
Jane was a lifelong resident of Canandaigua. She owned the Crystal Beach General Store prior to retiring in 1993. Jane was the family matriarch, and took care of many through the years.
Jane is predeceased by her husband, Clyde V. Coats; daughter-in-law, Shirley Jones; granddaughter, Tanya Jones.
She is survived by her children, David Jones, Gary (Karen) Coats, Lynn McLaughlin; seven grandchildren, and eight great-grandchildren. She is also survived by several sisters, brother, and many nieces and nephews.
Friends may call Tuesday, January 8, from 11am-1pm at Fuller Funeral Home, Inc. 190 Buffalo St. Canandaigua. A 1pm funeral services will follow visitation at the funeral home. Burial will be private.
To share a memory or express condolences online please visit www.fullerfh.com