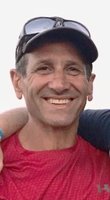 Michael James Aruck
Michael J. Aruck
Clifton Springs- Michael Aruck, 55, passed away peacefully with his family by his side on March 12, 2019 after a long and courageous battle.
Michael is survived by his wife Janette (Kuhn) Aruck, daughters Alexandria and Abagail; mother Gloria (Steve) Poyzer, and sisters Kim (Jim) Davern, Kathleen (Robin)Tauteroff, and Lori (Tom) Barnett. Michael is predeceased by his father Michael (Barbara) Aruck. He was a beloved husband, father, son, brother, and uncle. Michael was truly a friend to everyone that he met.
Mike, otherwise better known as "Bubby", lived vigorously and loved fiercely. His strength and tender heart will be remembered fondly and missed sorely.
Michael was proud to be an Army Veteran serving in the 82nd Airborne Division. In lieu of flowers, contributions can be made to the Veterans Association of America.
Friends may call Sunday, March 17, from 1-3pm and 4-6pm at Fuller Funeral Home, Inc. 190 Buffalo St. Canandaigua. A 10am memorial service will be held Monday, March 18, at the Oaks Corners Church, Pre-emption Rd. Oaks Corners, NY 14532.
To share a memory or express condolences online please visit www.fullerfh.com