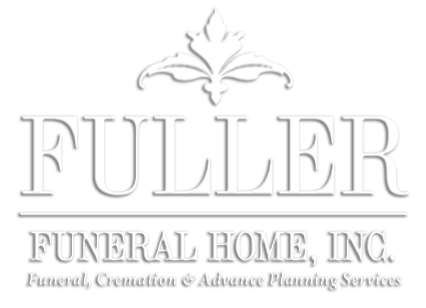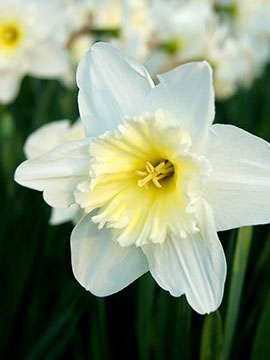 Obituary of Carly M. Vanas
Carly Mary Vanas Carly Mary Vanas (Stephens), 69, of Farmington passed away peacefully on October 9th, 2020. She was born on March 26, 1951 in Rochester, NY. Carly is survived by her son, Eric Fuhrmann and his wife Lyndsay Fuhrmann; grandchildren, Austin and Olivia Fuhrmann; dog, Sacket; family puppy, Scarlett; family cats, Nina and Beata; brother, Day Thomas Stephens and his wife Marlene; nephew, D. Thomas Stephens and his wife Stephanie; niece, Sarah Ullman and her husband Lance; great nieces, Allison Stephens, Amy Lorenz, and Elizabeth Lampe; great nephew, John Lampe; aunt, Donna Barend; cousin, Guy Barend and his wife Lorie. She is also survived by her dear friends, Sandy Currie, Cathy and Derek Fenty, along with her River Family that she held near and dear to her heart. She was preceded into the afterlife by the love of her life and soulmate, husband, Robert J. Vanas; beloved son, Ian Fuhrmann; parents, Thomas and Shirley Stephens; grandparents, Mary Hester and William F. Hill. Carly was a beautiful, kind woman that raised her children well as a single mother. She had a heart of gold, listened to others, loved deeply, was an advocate, and self-sufficient. She was blessed with exceptional parents who loved and molded into her to the person she was. Her mother gave her social etiquette, grace and friendship; her father, a World War II veteran, gave her a strong work ethic, and the courage to face defeat and difficulty. Both supported her in all that she did, and helped to raise her boys while she worked hard. She endured many hard times, challenges and tragedy in her life. Her first child was born with medical issues in a time where there weren't any support services, there was minimal knowledge regarding his medical conditions and life expectancy, and she became a fierce advocate for him. She was determined to raise him as any other child, provided tender love and support, but also pushed him to be the best version of himself and that he was. Her son, Ian, died at the age of 33, and that changed her and her family for the rest of their lives. Her father died two years after Ian and her mother followed two years after him. Carly had a love for the 1000 Islands where she and her late husband owned a cottage on Tennis Island on the St. Lawrence River in front of Boldt Castle. They created many fond memories and traditions with their family and friends in the 1000 Islands and developed lifelong friendships which they often referred to as their River Family. Carly spent over 30 years going up there with her husband and family. Together they enjoyed boating, took numerous boating trips to other islands and towns along the St. Lawrence River, attended Gala's at Boldt Castle to benefit the River Hospital, watched the Poker Runs while out on the boat, she golfed, enjoyed golf cart rides, and spent many weekends with Eric, Lyndsay, Austin and Olivia. Carly enjoyed the simple things in life such as gardening, just sitting on the deck taking in the beauty of the river and all that it has to offer. She liked watching the tankers go by, falling asleep at night to rumble of the tankers, hearing the water slapping the dock, listening to the music from across the way at night as everything echoed. Every night at 9 pm she'd listen to Taps being played from the bay, and she'd listen to church bells on the hour. She enjoyed listening to the boat tour guides giving history of the millionaire's row, watching the antique boats go by, watching for My Way, Aquamania, and Midnight Itch ride by, listening to the loons, watching for blue herons on the dock, seeing the fireworks display over Boldt Castle for Independence Day and other holidays. She also liked seeing the various brides getting married at Boldt Castle as she could see them from the deck and of course watching and listening to the River Storms. Being at the River was Carly's happy place as that is where she felt the deepest connection to her late husband Rob. Three years ago, she had a horrible fall that resulted in a severe traumatic brain injury to which she had a stroke secondary to the trauma and swelling to her brain along with seizures. Her family was told that she had a one percent chance of survival, however she lived another three years. Carly promised her husband Rob that she would do all she could to get better and that she would never give up. She fulfilled that promise and then some. Carly spent nearly 9 weeks in Neuro ICU and then moved to rehabilitation center, where she was told that she would never leave. Her husband passed away while sitting by her bedside at the rehabilitation center after about 4 weeks of her arrival. This was a devastating event but she forged ahead to hold her promise to her Husband to not give up. She had enormous mental strength working extremely hard, forcing the center staff to continue her treatment and therapy even when they told her they could not do anymore for her. Eric became her advocate and won every battle with the management and nursing staff. She was later discharged and went home to live with Eric and his family a day before Thanksgiving. Eric and his wife Lyndsay renovated their home and created a safe place that met her needs where she lived for almost two years with her children, grandchildren, dogs and cats. She continued several forms of therapy such as learning how to walk, use her hands, bathe, dress, and other life skills. She quickly became well enough to be able stay at her cottage on the St Lawrence River alone for weeks at a time. Despite all the challenges she faced, she was determined and continued to improve each and every day. She knew the boundaries of what she could and could not do. She lived one day at a time not caring what would happen beyond that day. She lived for today, not for tomorrow. Carly kept most of her suffering in her purse, not willing to share the full extent of her pain, grief and the most recent seizures. Eric and Lyndsay knew, but keep silent for her dignity. They supported her every step of the way, and always respected her wishes and decisions. She is now in much better place, with Rob, Ian, and her parents. Her family knows her mother was waiting for her and on Carly's arrival gave her a hug and a glass of white wine, a Stephens's family protocol. Carly was a wonderful human being and she will be missed sorely. Despite the grief, we are consoled knowing that she will no longer suffer. She will live forever in our hearts. "Life is like a song, it has a start, a middle and an end. Songs live in music which never ends. The song flows though the music has rebirth and plays again at another time and place which will continue forever as will life." In lieu of flowers the family would like donations to go to Happiness House, 5415 Independence Ln, Canandaigua, NY 14424.
A Memorial Tree was planted for Carly
We are deeply sorry for your loss ~ the staff at Fuller Funeral Home
Services for Carly Vanas
There are no events scheduled. You can still show your support by planting a tree in memory of Carly Vanas.
Plant a tree in memory of Carly
Share Your Memory of
Carly
About Us:

The Fuller Funeral Home is dedicated to providing services to the families of Canandaigua with care and compassion.
For over 30 years the Canandaigua community has trusted Fuller Funeral Home with helping them plan the celebrations of lives lived.

Our Location:

Fuller Funeral Home, Inc.

190 Buffalo Street
Canandaigua, NY 14424
(585) 394-2220