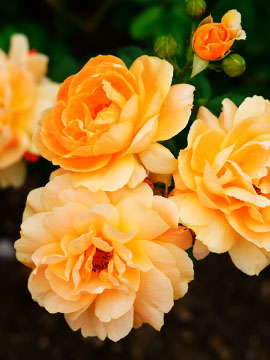 Obituary of Lynne Lovell
Lynne A. Lovell
Born April 11, 1940 in Binghamton, New York to the late Henry Lovell and Janet Ingraham Dickinson.
She is survived by her siblings, Mrs. Lisa Peterson (Dan), Penny Lovell King, and Karen Dickinson Kidder.
Lynne grew up in the Binghamton and then Newark areas before she and her family moved to Canandaigua, NY. Lynne's love for the Lord has never wavered and she could often be found telling the story of Jesus and singing gospel hymns. She was pure of heart, sincere, honest, and loved the people around her. Lynne was involved with many of the Ontario ARC programs, including Abbey Industries and Canandaigua Sit A Spell.
Lynne's fun loving spirit and natural warmth drew many people to her. Ever family oriented, she loved her sisters and speaking to them on the phone and sending them homemade cards. Lynne fostered a very close relationship with her dear friend, Barb Davis. They spent time together on the Canandaigua Lady, enjoying meals at restaurants, going to the movies, and being together for the holidays. Lynne will best be remembered for the way she would light up when speaking about "Barbara Davis and her dog, Murphy". Lynne was an avid watcher of the Macy's Thanksgiving Day Parade and singer of all the Christmas carols; this truly was her favorite time of year.
A 9:30 am memorial service was be held Tuesday, December 4, at Fuller Funeral Home, Inc., 190 Buffalo St. Canandaigua
Contributions in Lynne's memory may be made to: Ontario ARC, 3071 County Complex Dr. Canandaigua, NY 14424 or ontarioarc.org.