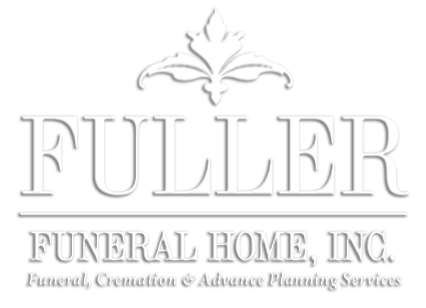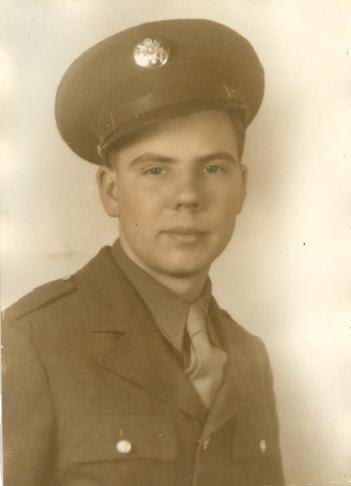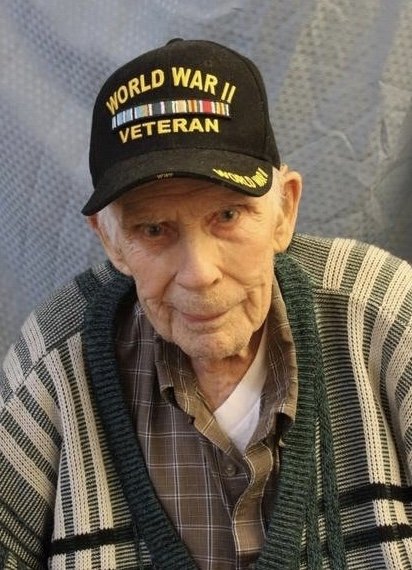 In Memory of
Robert P. Hunt
1924 - 2019
Plant a Tree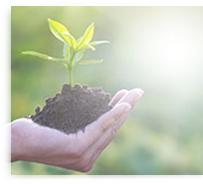 Obituary of Robert P. Hunt
By Amanda Dedie adedie@messengerpostmedia.com
https://www.mpnnow.com/news/20190228/i-always-come-out-on-top-story-of-canandaiguas-robert-hunt

Robert Hunt, 95, is not originally from Canandaigua, but has made the Chosen Spot his home and livelihood for years.
But who is Robert Hunt? Where is he from, and how did he get to the Canandaigua VA, where he currently resides — and in one piece?
Born in 1924 in Scranton, Pennsylvania, Hunt lived in and graduated from Susquehanna. He's from a family of 10 — his mom, Ethel; his dad, George; himself and his siblings: Ruth, Betty, Harold, Billy and Raymond; and his half-siblings, Margie and Evelyn.
Having eight kids during that time period made for some tough times for his parents, Robert shared.
"During the Great Depression, my dad lost his job. One week, we lived on split pea soup. Nobody had any money. We had a very nice home, [but] we couldn't make a $25 a month payment," Robert said.
When his family moved to Hornell in November of Robert's senior year, he stayed with an uncle to finish high school before joining his family in Hornell. After graduation, he went to work in the shipping department at Sears & Roebuck.
In 1942, when the United States government lowered the draft age to 18, Robert was drafted in December of that year. In January 1943, he went to boot camp in Alabama before he was sent to New York, where he boarded a converted cruise ship with 7,000 other servicemen bound for the Mediterranean Sea.
His ship landed in Algiers, where he served with the 117th Chemical Warfare unit, where, Robert said, they "gave out gas masks in case of gas."
Robert's group was divided up, and he went to a secret base — code name JBIB. He was there working as a teletype operator for about eight months when a US tank fired on an opposition tank.
But the mortar misfired and ended up hitting his own base instead, killing many men. The concussive blast left him critically injured and unconscious without eyesight, hearing and speech.
"They believed him to be dead, and were processing him as dead, until they saw him flutter his eyes," said Pamela Fleming, Robert's niece, via email.
"I'm told I was in a coma for four months," Robert said. "What happened was, they put me on a pile of dead bodies to be buried with the next morning, or so they tell me. Then my eyes opened the next morning and they found out I was still alive."
That wasn't all for Robert, unfortunately. After the incident, he was taken to the 7th General Hospital in Oran, Algeria for treatment before being transferred to Casablanca, Morocco for two weeks. Afterward, he was transported back to Algiers to board a boat to Italy, where the only boat available was a Liberty boat.
Two days out, the ship was hit by friendly fire and sunk within 12 minutes.
"Luckily, he was pulled to safety by another serviceman and rescue boat. He remained friends with this service man until his death," Fleming said.
The rescue boat took the survivors to Naples, Italy. From there he was taken to a hospital in New York City, then transferred to Kramer Hospital in Atlantic City.
His final destination was Butler VA Hospital in Pennsylvania, where he stayed for rehabilitation. Robert had to regain use of his vocal cords and learn how to read lips because of his hearing loss. He regained his sight but had to have eyeglasses, and his hearing was permanently and severely damaged, so he uses hearing aids.
Eight months later, Robert was discharged from the hospital and the Army with 100 percent disability designation in June 1945.
Afterward, Robert had to sign a government document saying he wouldn't tell anyone about the incident for 60 years.
"We were told, at the time, everything had to remain secret because you can't give anything up, what we did, what we learned at the time of the operation. That's why we took an oath not to talk about it," Robert said. "I believe in keeping my word. Just take an oath. Don't even bring it up, which I respected."
After the military, Robert went to Syracuse University to study business and accounting, but "it was so overcrowded I couldn't hear anything."
"The noise level of the large class environment made it very difficult to hear, and he left after 1.5 years," Fleming cllarified.
"The noise level of the large class environment made it very difficult to hear, and he left after 1.5 years," Fleming clarified.
From there he transferred to Rochester Business Institute for two years and received his associate's degree in business. In his pursuit of advanced studies, he went to Alfred and finished with a certificate in June 1949.
Before starting his business in Canandaigua, he moved to Rochester and took a job at Stromberg-Carlson, which sold telephones and televisions, and worked there until the company went out of business. His next job was with 1954 Hickok Belts.
"The ultimate sports prize, the Hickok Belt, was awarded annually to the top professional athlete of all sports," Fleming said. But the owner was killed in an accident, and Hickok Belts went out of business in 1955.
After that, Robert put an ad in the paper, and partnered up with a respondent named Don Terry to do bathroom remodeling.
Also after graduation, Robert started purchasing properties. He owned an apartment complex in Rochester
on Goodman Street and later a house on Rockingham — both of which were investments and income properties.
Robert met his wife, Adele, in 1962 and married her in 1964. Adele wanted to get out of Rochester around the time of the riots, and the couple decided to move to Canandaigua Lake that same year, where they purchased a lake cottage that needed a little bit of remodeling to be a year-round family home.
Speaking of family, Robert and Adele had two children together — a son, Robbie Jr., who "received the highest honor at Oswego," and a daughter, Janet Urban, who is a CPA.
In 1968, he purchased the property and buildings that eventually became Hunt's Paint Plumbing and Tile Store.
"I had about 500 patterns of wallpaper, and people from three counties came. I gave everybody 10 to 20 percent off, as I bought them wholesale," Robert said.
In 1988, after seeing that the big-box stores were making their way to Canandaigua, he had the foresight to shut the store down and turn it into a laundromat and cleaners. He kept the laundromat until 2006.
"Someone came along and wanted to buy it and I said, 'Go ahead' — and got pretty good money for it," Robert laughed.
In 1974 he purchased a farm and remodeled it to accommodate the family. They moved into the farm in 1976. Their cattle farm also had fruit trees.
"I always loved farms, and this was for sale for two years. I told [the realtor] I fell in love with it. ... I had 40 cows and 40 calves for about 20 years," Robert reminisced.
In 1976, he sold the lake house in Canandaigua and purchased a three-lot — all lakefront — parcel with houses on Seneca Lake that Robert still has along with the farm.
Robert is also a Mason with 73 years of service. Last year, he received a special celebration for 70-plus years of service and awarded a pin and special white apron, which are representing of the highest honor.
"You must be invited to become a Mason — not just anyone can join. Being a Mason is part of an unbroken international tradition that stretches back over 500 years," explained Fleming. "It is a commitment to develop your own potential, to values that see all humankind as equal, to helping others in the community."
Robert attained the 32nd degree out of 33 degrees possible to get. Not everyone can get the 33rd degree, though — most US presidents and many kings are Masons in the 33rd degree.
Robert joined the Shriners Dec. 1, 1948 in Canandaigua. The Shriners is a fraternal organization that grew out of the Masonic movement near the end of the 19th century and is predicated on principles of philanthropy, brotherly love, peace and strong family values.
When asked what he is most proud of, Robert said, "knowing that I had all these friendly people, very, very close ... I had a list of 51 guys that I worked with in my life, and very close. The sad part is that they're all gone, except my brother [Raymond] and the whole family.
"I never give up and say no. I always say I have to do it, I know I'm going to make it. And I always come out on top. I [said] would never, ever, ever go on welfare." Robert laughed.
"I'm happy with what I've accomplished," he continued. "Not to brag about it, though."
Instead, he'd rather give the accolades and recognition to his brothers, Harold and Billy, who died at the ages of 23 and 21, respectively.
"My two young brothers were killed in service," Robert said. "One was a copilot and told mom and dad, 'I'll be home in two days,' and he was killed at midnight when the plane crashed in Louisiana. My other brother, we don't know what happened. He got lost in the Pacific in the Navy."
And what's Robert's secret to a long life?
"I never drank or smoked," Robert said. "Wine during the holidays, maybe. And never eat fatty food."
Share Your Memory of
Robert
About Us:

The Fuller Funeral Home is dedicated to providing services to the families of Canandaigua with care and compassion.
For over 30 years the Canandaigua community has trusted Fuller Funeral Home with helping them plan the celebrations of lives lived.

Our Location:

Fuller Funeral Home, Inc.

190 Buffalo Street
Canandaigua, NY 14424
(585) 394-2220